Great news, everyone. Halldór Helgason will become a member of the Horsefeathers family as a part of our global snowboarding team! This will happen as a result of bringing the brand atrip apparel under Horsefeathers clothing as Halldór's signature line.
---
Halldór Helgason is an Icelandic snowboarder born January 10th, 1991 in Akureyri, Iceland. He's the younger brother of Eiki Helgason who joined our global team almost three years ago. Halldór is known for his smooth style and standout tricks, as well as for his friendly attitude.
"I'm so stoked on this new set up with Horsefeathers. It's one of the few remaining rider owned clothing brands who have full control of what they are doing and who want to give back to snowboarding. Our collaboration on the new atrip line is insane, and I'm pumped about being part of the sick team with Eiki and the rest of the crew!", says Halldór.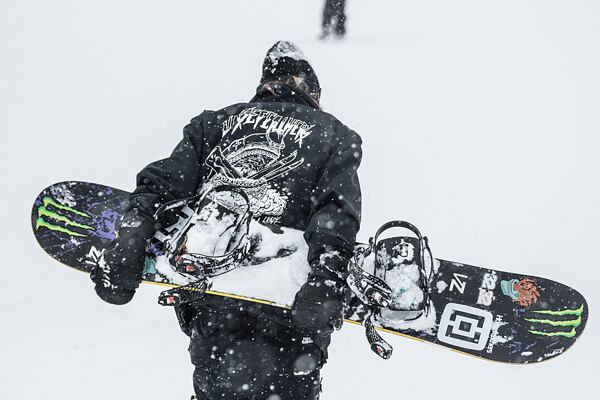 Last year Halldór won several highly respected awards; Men's Reader's Choice award and Men's Video Part of the Year by Transworld Snowboarding and European Rider of the Year by Onboard magazine. And that's just a small piece of this crazy boy's life. Follow @halldor_helgason on Instagram or visit Halldór's Facebook profile to see more.
The first Horsefeathers atrip line by Halldór Halgason will hit the stores in winter 2018/19 and will be indeed snowboard focused. Get ready for three jackets, bib and regular snowboard pants, technical hoodie and a selection of streetwear and accessories. Just covers all the needs no matter if sending it in the backcountry, frozen streets or hitting a party.
Hey, we are truly excited about this great news and all the good rides ahead of us. Keep it real, Halldór!
Horsefeathers crew
#atripline #horsefeathersclothing #hfsnowboarding